Main content starts here, tab to start navigating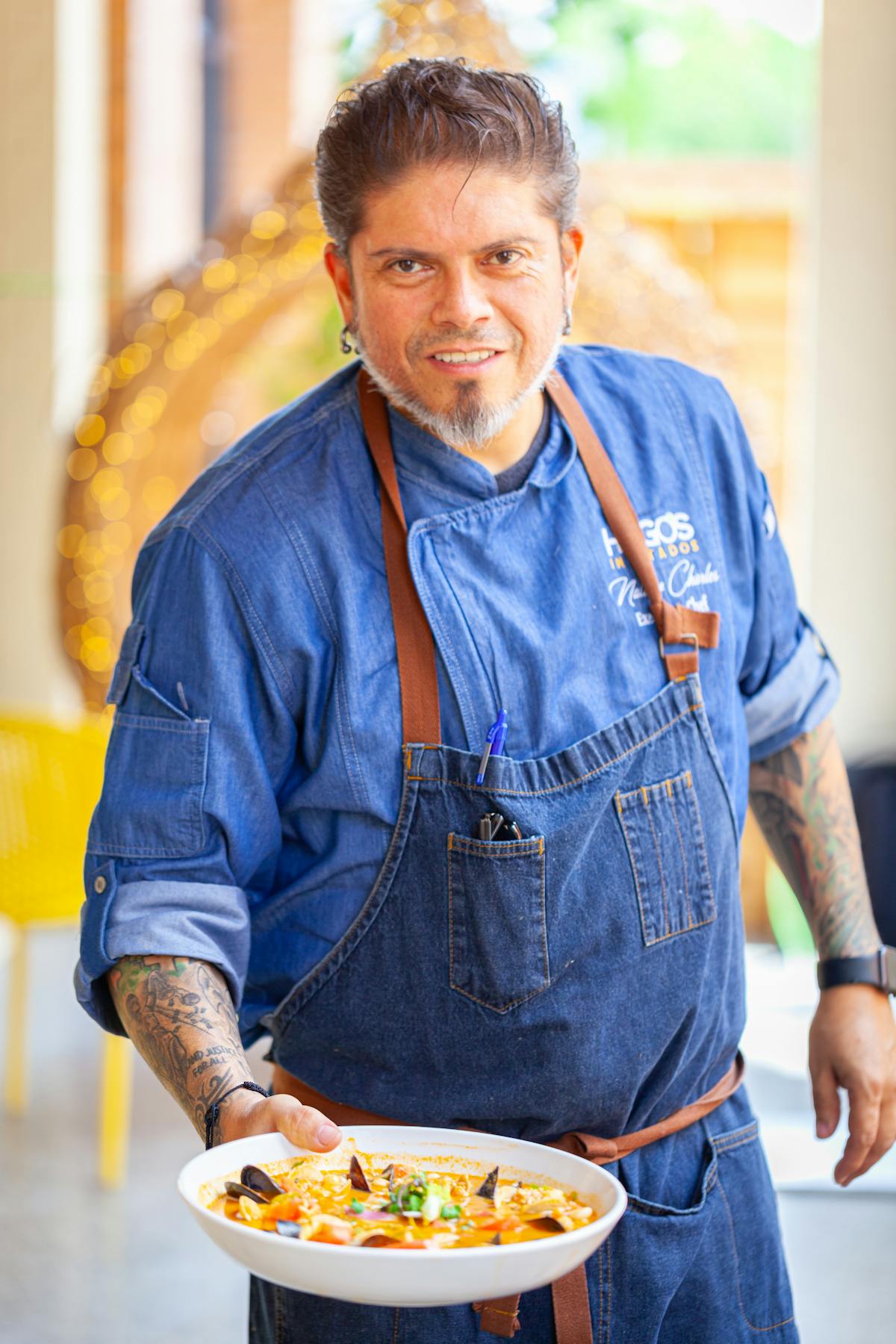 Natalio Charles
Executive Chef, Culinary Director
The man behind the guest-inspired flavors, our Executive Chef Natalio Charles.
Chef Charles crafts a unique culinary experience full of expressive flavors, colorful presentation, and inventive preparations of each and every dish and drink. Charles curates the entire entire menu—designing every dish down to every last ingredient, sauce, mole, and garnish—and personally oversees the kitchens across our two locations.
Additionally, Chef Charles has created the menus at our two sister concepts; Lost Colony, in Flower Mound, and Honest Taco, in West Village.
Our Mexican-influenced cuisine and cocktails are made by hand in-house using only the most delicious and organic ingredients as chosen by Natalio. Our chips and tortillas are baked fresh, never fried, we fresh-squeeze and fresh-press all of our juices, and our menu is accommodating of all dietary choices. This is truly good food that's good for you.
Born in San Luis Potosí, Mexico, Natalio has worked with some of the best culinary minds in Dallas, including previous positions at Sambuca Chefs Peter Nolasco and Fritz Montgomery, Lombardi Mare with Chefs Ricardo Labor, Tom Fleming, and Tiny Night, Nosh with Chefs Avner Samuel, John Stevens, and Andrew Bell, Meso Maya as Chef du Cuisine with Chef Nico Sanchez, and at Josè, where Natalio served as Executive Chef.
When he's not hard at work at the kitchen, Natalio spends much of his time with his beautiful family, his wife Nancy and three children, Kevin, Nathan, and Kacy.
With a tireless work ethic and an uncompromising devotion to quality and taste, your satisfaction means everything to Natalio and the team, and we encourage you to explore more of the flavors and tastes of our Mexican-influenced, guest-inspired cuisine.